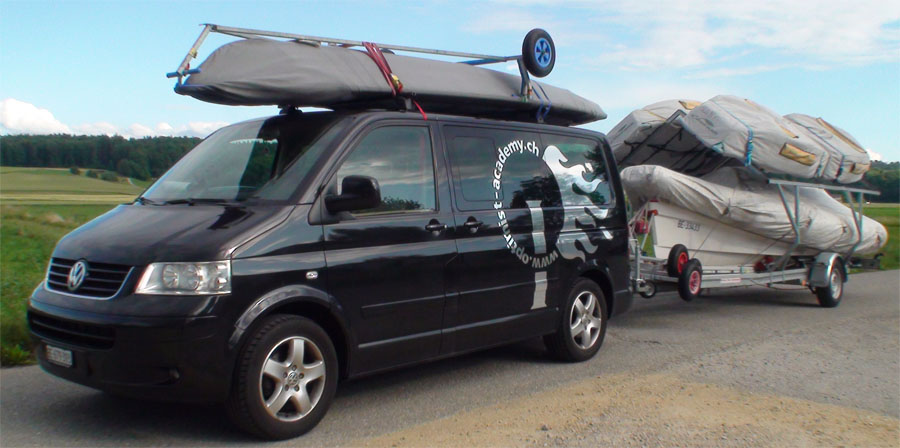 You don't need much to have fun and success on the water but the right equipment helps a lot.
With the optimist-academy.ch bus (VW Multivan Highline) up to 7 people travel very comfortable even to remote regattas.
The trailer not only loads the VSR 5.8 rib but also carries 4 complete optis. With a boat on the roof up to 5 sailors can travel with this combination.
The most important piece (for coach and kids) is the VSR rib. The 5.8C model is purposely built to ensure a safe and dry ride even in extreme situations. With it the coach reaches a sailor in an emergency situation in the shortest time.